Do you have questions about your upcoming visit? We can help! Our caring team is always happy to discuss your questions, needs, and concerns.
The process of receiving dental implants can cause some discomfort. You will require a minor surgical procedure to place the implants in your jaw. Following your procedure, it's normal to experience some pain and swelling while your mouth heals. Our team will provide you with detailed postoperative instructions and prescribed pain relievers (as needed) to help you manage any discomfort you may experience.
It takes a few weeks for your mouth to adjust to your new dentures. Your gums will feel tender and it will take some time to get used to eating. Should you experience any issues with your dentures, be sure to call our office right away for a follow-up.
Yes, we do! Our office offers low-to-no-interest dental financing through CareCredit. Be sure to ask about our affordable financing options during your visit. A friendly member of our team will be happy to discuss your financial needs to find a solution that's right for your budget.
The total cost of your dentures will depend on your case and the type of dentures you choose, such as conventional, partial, or dentures. Dental insurance will usually cover the cost of your dentures in part or full, depending on your plan. Our team will discuss all treatment costs and payment options during your denture consultation.
Having a tooth pulled can be a stressful experience, but you won't experience any pain. Our doctor will administer local anesthesia to numb your mouth prior to your extraction. Following your procedure, we will provide you with a list of postoperative instructions, so be sure to follow them for a more comfortable recovery.
The length of your procedure depends on your unique case, including the condition of your tooth and its position in your mouth. Your dentist will discuss your procedure with you and answer any questions you may have so you know what to expect.
Learn More About Our Office
Dentists Proudly Serving
Lawrence
Since 2003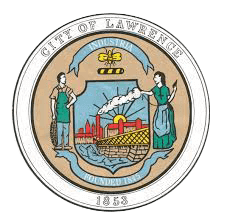 Tap To Call